Jin-Wen Yu
Professor
(608) 262-6655
121 Lathrop Hall

1050 University Ave
Madison, WI 53706-1304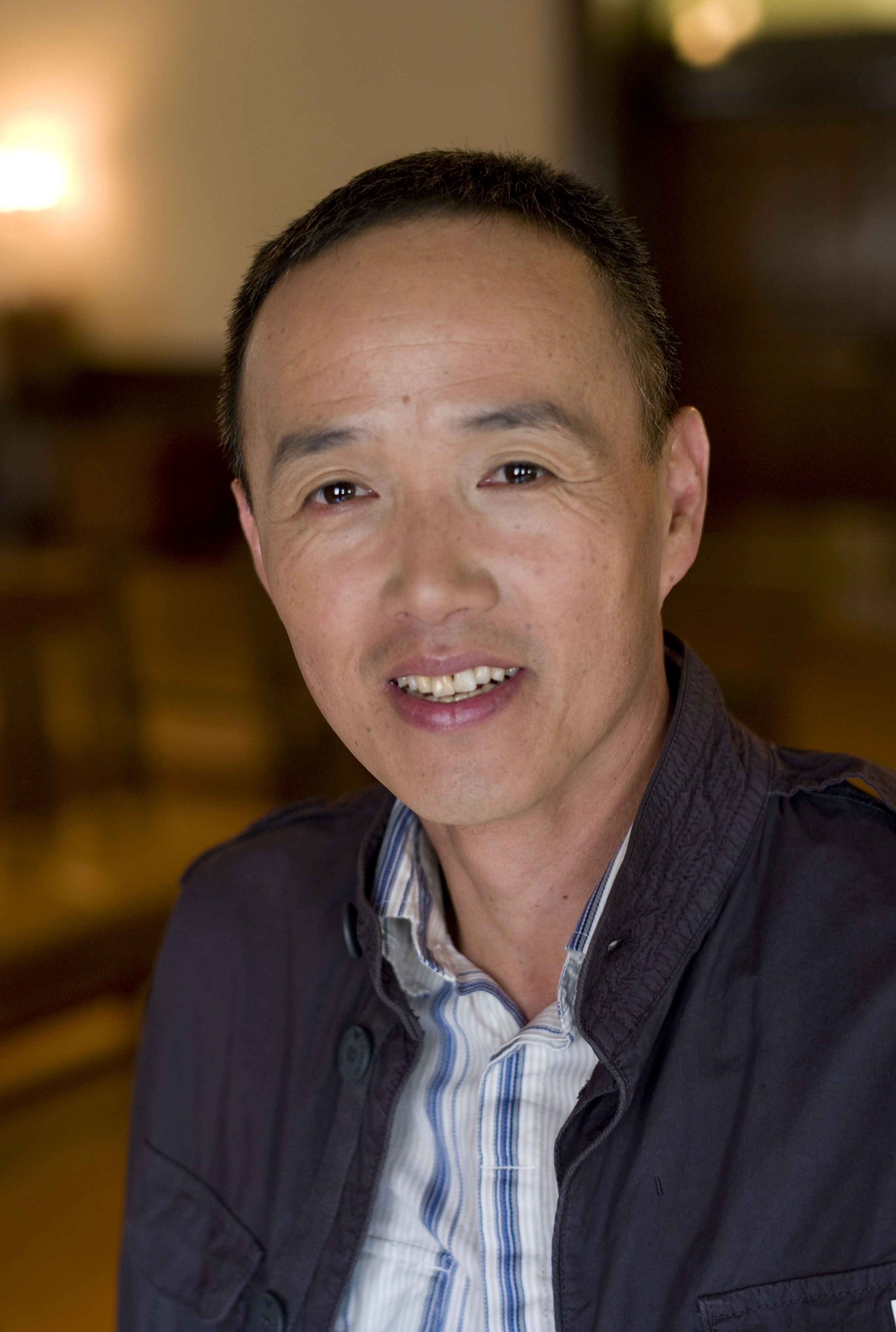 Download CV &nbsp http://www.jin-wenyu.com/ http://www.wda-ap.org/
Jin-Wen Yu, EdD & MFA, Patrick M. Virginia Horne Henry-Bascom Professor of Dance, and Vilas Distinguished Achievement Professor in the UW-Madison Dance Department, has created, performed, directed, and produced more than 100 works in the Americas and Asia, including 45 commissioned works for professionals and institutes. Before his study in the USA, he was a soloist for the Cloud Gate Dance Theatre, one of the most prestigious dance companies in the world. Dr. Yu is a six-time gala concert winner of the American College Dance Association Conference. As the Past President of World Dance Alliance-Americas (WDA-A), he has directed international dance festivals in Madison, New York City, and Vancouver.
In 1999, he founded the Madison-based Jin-Wen Yu Dance and has been presenting its annual concert at Madison since. The company has performed nationally and internationally. Dr. Yu has received numerous grants, honors, commissions, and awards, such as the NEA grant, the Outstanding Dance Artist Award from Taiwan, the Wisconsin Arts Board Choreographer Award, the first Madison CitiARTS Commission Signature Grant, the Dane County Arts Grant, among others. Yu was invited to perform a solo at UNESCO in Paris for the Celebration Concert of the 2005 International Dance Day. His works and performances have been praised in many major newspapers: "Irresistible Yu captivates audience…He makes even the slightest movement powerful, beautiful and significant. Incredible," Fort Worth Star- Telegram; "(Yu) moves with an athleticism and a grace befitting a star," The Boston Globe; "…his artistry allows him to participate in the divine…throughout the concert he demonstrates that he's achieved mastery," Chicago Reader; among others.
In 2017 and 2018, his works were presented at the Edinburgh Festival Fringe in Scotland. His work was reviewed in the UK Dancing Times as one "full of finesse with some great partnering" work.
Education
Ed D Dance, Temple University, 1994
MFA Dance, University of Illinois at Urbana-Champaign, 1991
BS , Chinese Culture University, 1985
Select Creative Works
Yu, Jin-Wen (Choreographer), "Refresh," Madison, WI, Guatemala City, Guatemala. (2019).
Yu, Jin-Wen (Choreographer), "1-2-1," Madison and New York City. (2017).
duet
Yu, Jin-Wen (Choreographer), "Paged," Madison, Chicago, and New York City. (2017).
quintet
Yu, Jin-Wen (Choreographer), "Paging into the Realm of Imagination," Madison, Chicago, New York City, and at the Edinburgh Festival Fringe in Scotland. (2017).
quartet
Yu, Jin-Wen (Choreographer), "Fine Without You/Me?," Madison, Chicago, New York City, and at the Edinburgh Festival Fringe in Scotland. (2016).
duet
Yu, Jin-Wen (Choreographer), "Late Winter," Madison and Tokyo/Japan. (2016).
solo
Yu, Jin-Wen (Choreographer), "Water," Madison, New York City, and Tokyo/Japan. (2016).
duet
Yu, Jin-Wen (Choreographer), "Dis/connect I," American Dance Guild Concert, Madison and New York City. (2015).
duet
Yu, Jin-Wen (Choreographer), "Time to Cut Space (2015)," Madison, Guatemala City, and New York City. (2015).
duet
Yu, Jin-Wen (Choreographer), "It is You, You, and You.... (2014)," Madison, Chicago, New York City, and Tokyo/Japan. (2014).
trio
Select Media Contributions
David Mead, Dancing Times,

"Dance at the Edinburgh Festival Fringe".

(October, 2017).
Allan Ulrich, San Francisco Chronicle,

"Droll 'Ball' game by a master of mirth".

(June, 2010). Media Link
Review of Yu's choreographic and performance contributions (solo "Timing" and duet "The Other Side") to Scott Wells & Dancers "Ball-is-tic" concert in San Francisco, CA, 5/28 to 6/6/10.
Lucia Mauro, Chicago Tribune,

"Hedwig Dances the Blues".

(March, 2004).
Laura Molzahn, The Chicago Reader,

"Hedwig Dances".

(March, 2004).
Dana Gavin Frank, The Dallas Morning News,

"A Night of Dancing and Storytelling in FW".

(November, 2003).
Marcos Uzel, Folha Da Bahia,

"Filosofia do gesto".

(July, 2002).
Vico Lee, Taipei Times,

"Dancing to Taipei Via Wisconsin".

(August, 2001).
Thea Singer, The Boston Globe,

"Jin-Wen Yu's 'Intercommunity' is disconnected".

(June, 2001).
Victoria Looseleaf, Los Angeles Times,

"Elegant Moments but a Weak Whole in Jin-Wen Yu Program".

(April, 2001).
Lisa Coffman, Philadelphia City Paper,

"Ed Groff and Jin-Wen Yu: Some-body's Autobiography".

(June, 1997).
May 30-June 5, 1997
Select Presentations
Yu, J., Edinburgh Festival Fringe, ""Paging into the Realm of Imagination"" (2018), Edinburgh, Scotland
Yu, J., Edinburgh Festival Fringe, ""Fine Without Me/You?"" (2017), Edinburgh, Scotland
Yu, J., Full Concert "Moments", "Solo "On and Off," Duet "Fine Without Me/You?" Duet "Water," Quartet "Transit #4," Quintet "Paged," Sextet "Tree," Group Dance of ten dancers "Dis/Connect: Juliet's Story"" (2017), Chicago, IL
Yu, J., Americas Dance Conference and Festival, ""It is You and You and You…"" (2016), Pueblo, Mexico
Yu, J., Dance Bridge Project, ""It is You and You and You…", "Water," "Late Winter," and "Dis/Connect"" (2016), Yokohama, Japan
Yu, J., TARI'14 International Dance Festival, ""It is you, you, and you…"" (2014), Kuala Lumpur, Malaysia
Yu, J., America Dance Festival and Conference, ""Passage" & "A World Where Alarm Clocks Ring in the Morning"" (2013), Vancouver, Canada
Yu, J., World Dance Alliance Global Summit, ""Duet #1"" (2012), Taipei, Taiwan
Yu, J., "Arte Ao Vivo, Rio Ao Vivo" Live Arts Festival, ""White Out"" (2011), Rio de Janeiro, Brazil
Yu, J., International Dance Symposium for Hong Kong Dance Festival, ""of home and away"" (2010), Hong Kong, China
Select Awards and Honors
Vilas Distinguished Achievement Professor, 2015
Patrick M. Virginia Horne Henry-Bascom Professor of Dance, (2020, 2025)
Hilldale Award in the Arts & Humanities, (2018, 2019)
Keynotes speaker, Chinese Culture University, Taipei, Taiwan, 2014 International Creativity Dance Conference, 2014
Invited to perform a solo in United Nation Education, Science, and Culture Organization (UNESCO) in Paris, France, UNESCO, 2005
Award of Choreography/Performance, Wisconsin Dance Council, 2004
National Gala Concert Winner, American College Dance Festival, 2000
Choreographer Award, Wisconsin Arts Board, 1999