Chell Parkins
Arnhold Director of Dance Education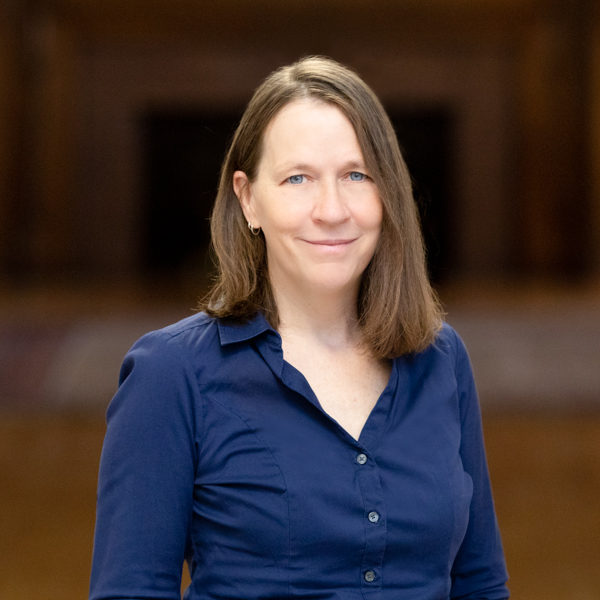 Download CV &nbsp Chell Dance Wanderlust Dance
Chell Parkins is a dance scholar, advocate, educator, choreographer, and performer whose research explores the experiences of Latinx communities engaged in culturally responsive-sustaining dance programs. Her recent documentary, WanderlustDance: Puerto Rico, invites audiences to look at the culture, politics, and people of post-Maria Puerto Rico through interviews set against footage of solo dancing at historical sites across the archipelago. She is a regular guest lecturer in national and international university dance programs and ongoing visiting lecturer for the child and adolescent psychiatry fellows at Oregon Health and Science University. She served as a scholar in residence and consultant to the community engagement director at Ballet Hispánico, has made numerous presentations and webinars at NDEO and DaCI, and served as a panelist for the Shirley Hall Bass Dance Educators Forum to discuss culturally appropriate methods for creating dance standards in the Bahamas. Previously, as the executive director of the Tennessee Association of Dance, a core member of ArtsEd Tennessee, and fine arts subject matter expert for the Tennessee Department of Education, she was a leading voice in statewide dance education advocacy efforts. As a full-time lecturer at Middle Tennessee State University, she helped create and implement the first and only stand-alone dance major in the state and co-directed a Maymester abroad program in the Guatemalan Highlands. From 2012-2015, Parkins directed the dance program at Manor High School, a predominately working-class Latinx high school in rural Texas. Her publication "Dance Media Collaborations: Engaging At-Risk Youth" details how her students used choreographic methods, technology, and social media to explore cultural identity and social issues. As a dancer and choreographer, she has performed across the United States, Northern Ireland and Spain.

Photo of Chell Parkins, from the film WanderlustDance: Puerto Rico, taken by Stephanie Busing
Education
Ed D Dance Education, Columbia University, 2023
MFA Dance, The University of Texas at Austin, 2012
BA Dance and Acting, Washington University in St. Louis, 1994
Select Creative Works
Parkins, Chell (Choreographer), "WanderlustDance: Puerto Rico," Manhattan Film Festival, Manhattan, New York. (2022).
Parkins, Chell (Choreographer), "Wanderlust Dance VC," Garabia, ZAWP, Bilbao, Spain. (2017).
Parkins, Chell (Choreographer), "WanderlustDance," AZALA and ZAWP, Bilbao and La Sierra, Spain. (2012).
Select Publications
Sandoval, D., & Parkins, C. (2022). Culturally Relevant Dance Education with Chell Parkins of Ballet Hispánico. Ocu-Pasión, Capítulo 04 Audio Podcast.
Parkins, C. (2016). Dance media collaborations: Engaging "at risk" youth. Dance Education in Practice, 2(2), 18–24. Online Publication.
Hernandez, C., & Parkins, C. (2013). Webcast interviews with choreographer Chell Parkins and high school student dancers regarding their process of creating the dance piece, "I With This Body. Video excerpts featured on KLRU's "Arts in Context Extra". Silence to Power-Manor High School Vignette Webcast.
Select Presentations
Parkins, C. (2022, November). Exploring the experiences of Ballet Hispánico teaching artists through embodied testimonio. presented at the Exploring the experiences of Ballet Hispánico teaching artists through embodied testimonio, Atlanta, GA.
Parkins, C. (2022, October). Embodied testimonios: Countering the erasure of Latinx identity through dance. presented at the Reencuentro conexión y chipsa: Latinx Leadership Summit, Manhattan, NY.
Parkins, C. (2022, October). The Body in Virtual and Inclusive Spaces: Access, Equity, and Embodiment in Dance Education. Symposium presented at the Teaching the Whole Child Through Dance: Moving Beyond Mind Supremacy International Symposium, Zoom.
Select Awards and Honors
Arnhold Fellowship in Dance, Teachers College, (2019–2022)
Teachers College Doctoral Fellowship, Teachers College, (2019–2022)
Teachers College Student Leadership Grant, Teachers College, 2021
The Shirley Chisholm Trailblazer Award, Teachers College, 2021
Arthur Zankel Urban Fellowship, Teachers College, 2020