Li Chiao-Ping
Sally Banes Professor of Dance & Vilas Research Professor
(608) 263-5735
133 Lathrop Hall

1050 University Ave
Madison, WI 53706-1304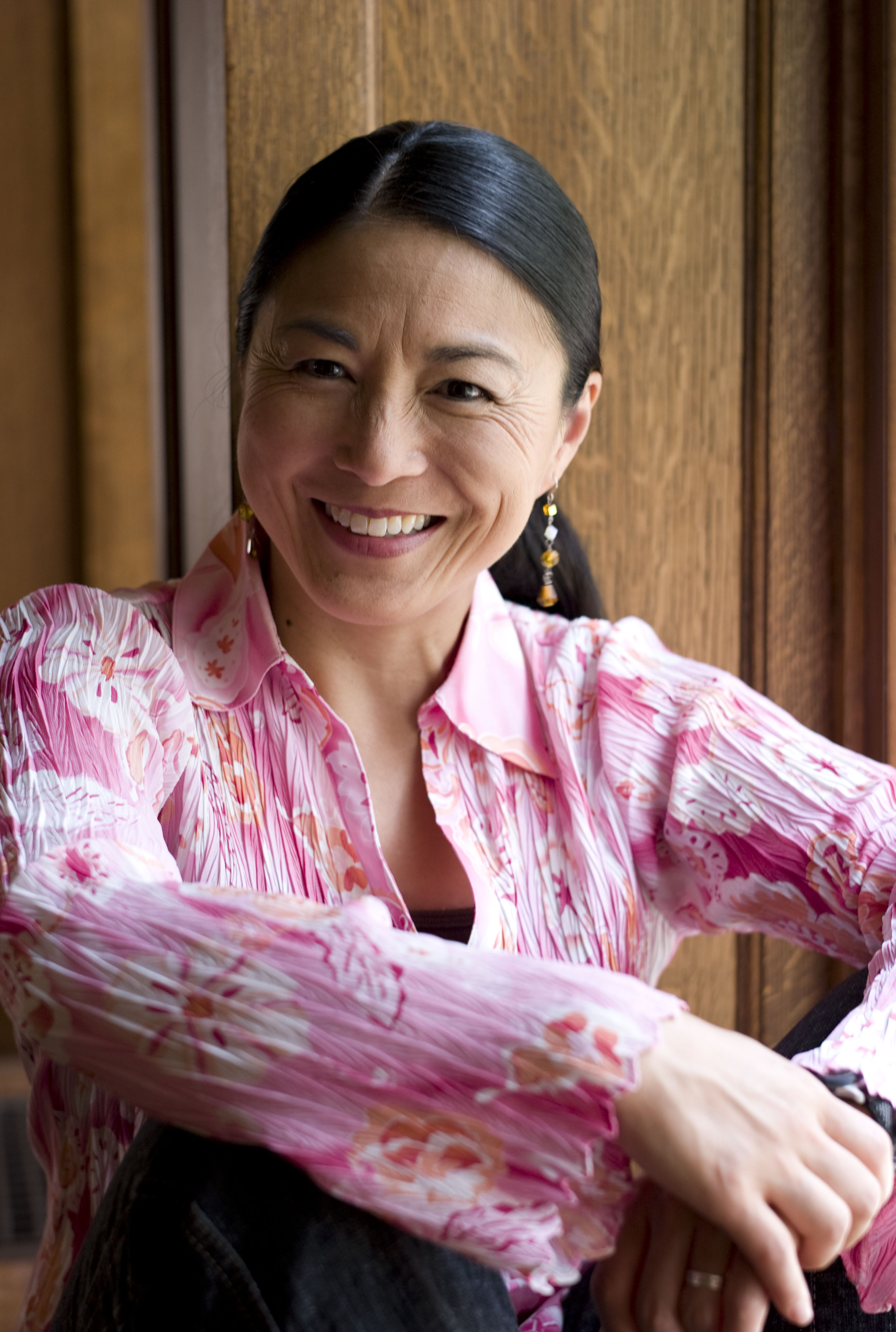 Download CV &nbsp Li Chiao-Ping Dance
Li Chiao-Ping has been praised by critics in the New York Times, Village Voice, Dance Magazine, Los Angeles Times, Washington Post, and San Francisco Bay Guardian, calling her work "…marvelously imaginative…engrossing, intelligently put-together piece of work." As a performer, Dance Magazine said "Li Chiao-Ping in performance is a case of the dancer transcending the dance…When Li's onstage, you don't want to blink."
Known for her originality, trademark physicality, humanism, and visual design, Li Chiao-Ping creates layered works that combine multiple art forms to explore themes of culture and identity. LCPD has performed at Jacob's Pillow, Bates Dance Festival, ADF, DanceNOW, Highways, as well as: The Kennedy Center, Links Hall, Dance Place, Symphony Space, DTW, Joyce SoHo, P.S. 122, ODC Theater, Theater Artaud, CounterPULSE, Danspace Project/St. Mark's Church, Roulette, and more. "[Li Chiao-Ping] is taking post-modern dance to a new edge, one that pushes the metaphors of the body, form and culture to the farthest reaches of strength and beauty….Li Chiao-Ping compressed the symbols of East and the West into an exquisite tapestry of hard truth and polished steel. The effect was stunning: the nod to the Asian gods, the scene from performance art, the turn at muscular gymnastics." Spectator Magazine
Li Chiao-Ping, Artistic Director of Li Chiao-Ping Dance, was named by Dance Magazine as one of the "25 to watch" and makes work for the stage, screen, and other sites for individuals and organizations around the country. She has choreographed for musical theater, opera, and ballet, in addition to concert dance, dance theater, and screen dance and creates works for dance companies, university dance programs, and individuals around the country. Ms. Li earned her Master's degree from UCLA and was on faculty at Mills College, the Director of the Hollins College Dance Program, and the former Chair of the UW-Madison Dance Department, where she continues to teach. She formed Li Chiao-Ping Dance in 1990 and co-directed the SF-based Dziga Vertov Performance Group with Douglas Rosenberg from 1992-94.
Collaborations with visual artist/director Douglas Rosenberg include several dance films, which have aired on public television and screened around the world. Her involvement in screendance began in 1992, with her first work "Yellow River (Hwang Ho)". Since the early 90's she has directed, co-directed, and performed in 21 works made for screen. She is the subject of two documentaries, The Men's Project and Women Dancing. "Seven Solos: A Documentary", directed by Douglas Rosenberg, was selected to premiere in the Dance On Camera Festival held at Lincoln Center in New York and at the Wisconsin Film Festival. Her self-directed screen dance work "daughter" screened in the Oklahoma Dance Film Festival and was selected as one the "best of the fest" and has been curated into numerous festivals throughout the United States.
Her work has been shown at numerous national and international festivals such as the National ACDFA concert at the Kennedy Center for the Arts, Jacob's Pillow, Bates, The Yard, Internacional Festival de Video Danza, World Dance Alliance, and the American Dance Festival among others, as well as at such prominent theaters as Dance Place, the Walker Art Center, Tempe Center for the Arts, Highways Performance Space, Theater Artaud, The Yard, Symphony Space, DTW, P.S. 122, and Danspace Project at St. Mark's Church. She is the creator of The Extreme Moves Training MethodSM/TM. She has had the pleasure of dancing original solos created for her by Cynthia Adams, Mark Dendy, David Dorfman, Molissa Fenley, Joe Goode, Heidi Latsky, Victoria Marks, Bebe Miller, Daniel Nagrin, Sally Silvers, Gus Solomons jr., Elizabeth Streb, June Watanabe, and Mel Wong.
A recipient of numerous awards, grants and honors, including several grants from the NEA and awards from the Asian Pacific Women's Network, National Arts Association, and the Los Angeles Arts Council first prize awards for performance and choreography. Li was the American representative in ADF's International Choreographer's Program and has received choreographic distinctions from the Wisconsin Arts Board, Wisconsin Dance Council, Scripps/ADF Humphrey-Weidman-Limon. She is honored to be a former two-time Wisconsin Institutes of Discovery Fellow, a member of the Phi Kappa Phi honor society, and an Outstanding Woman of Color in Education Award recipient. Other honors and awards include: Arts Legacy distinction by Madison Magazine (2018), ADF Alumni Choreography Panelist (2018), McKnight Foundation Choreography Fellowship panelist (2017), nominator for United States Artists (USA) Fellowships awards (2017), Fulbright Specialists Roster designee and a Fulbright Specialist Peer Reviewer (since 2016). She received the Bartell Award in the Arts, recognizing her dedication to reaching beyond the campus and into the greater community with her work, as well as a 2015 School of Education Faculty Distinguished Achievement Award, for her contributions to the UW-Madison School of Education. Other honors include the Romnes Award, the Creative Arts Award from the Arts Institute, and the Emily Mead Baldwin-Bascom Professorship in the Creative Arts. She was awarded a Vilas Research Professorship, one of the highest honors bestowed by the university and one of two artists to ever receive one, and now named the Sally Banes Professor of Dance as well; she is the first person in the Dance Department to receive a WARF Named Professorship. She received a prestigious MAP Fund grant for her collaborative project with visual artist Douglas Rosenberg titled LANDED, an evening-length multimedia work about immigration with a cast of 12 performers, which has performed and toured to four cities, including: Madison (WI), Ames (IA), Norfolk (VA), and New York (NY). Li is also the creator of The Extreme Moves Training MethodSM/TM.
Education
MFA Dance - Choreography/Performance Specialization, University of California at Los Angeles, 1989
BA Theater Arts - Dance Emphasis, University of California at Santa Cruz, 1985
Select Creative Works
Li Chiao-Ping (Choreographer), "4 new works added to LANDED," a2ru National Conference, Premiere. (October 15, 2020).
"US (trio)", "Made in China", "Belong (solo)", "Es Mejor?" (Vimeo Livestream) Texts: Alfonso Cervera, Charli Harris, Elisabeth Roskopf, Mariel Schneider, Shayna Valianos, and Ying Xu
Li Chiao-Ping (Choreographer/Video/Director), "Here Lies the Truth," LCPD SEED Festival, Zoom, Premiere. (August 14, 2020 - August 15, 2020).
11 dancers, 12 min. (Zoom-specific performance)
Text: Li Chiao-Ping, Wes Moore, the dancers
Music Habanera from Carmen, George Bizet; Swing Brother Swing, Walter Bishop, Sr.; Feminist Short, Free Matter for the Blind
Li Chiao-Ping (Director/Editor), "gathering: Together A P A R T," Beloit College & Kohler Art Center Premiere, WIM Festival, (May 1, 2020).
12 dancers, 3 min., screendance
Movement by the dancers
Videography by the dancers and Marshall Budin, Kendall Derber, Jacob Rosenberg, Cory Roskopf, Shawn Werner, & Grace Williams
Music: "Bonfire" by SONNIK
Dancers: Constance Anderson, Alfonso Cervera, Kimi Evelyn, Charli Harris, Piper Morgan Hayes, Elisa Hildner, Dianne Kotsonis, Cassie Last, Li Chiao-Ping, Elisabeth Roskopf, & Ying Xu
Li Chiao-Ping (Choreographer), "dirt," Margaret H'Doubler Performance Space, Madison, WI Premiere. (February 6, 2020 - February 15, 2020).
14 UW-Madison Dance Students, 13 min.
Props/Costumes: Li Chiao-Ping
Music: Hang on Little Tomato, Pink Martini; Cloud line, Blue Dot Sessions; Let's Call the Whole Thing Off, George and Ira Gershwin; The Girl that I Marry, Irving Berlin; Birds, Amy Denio; edited by Li Chiao Ping
Li Chiao-Ping (Choreographer), "The Pink," Chazen Museum of Art, Madison, WI. Premiere. (February 1, 2020).
Ten dancers, 8.5 min.
Music: Julia McConahay
Li Chiao-Ping (Choreographer), "Apollo," Chazen Museum of Art, Madison, WI. Premiere. (January 31, 2020 - February 1, 2020).
Ten dancers, 8.5 min.
Music: Audio of 1969 Apollo 11 mission; Nepomuk's Dances, Ethel
Li Chiao-Ping (Choreographer), "Hope," Chazen Museum of Art, Madison, WI. Premiere. (January 31, 2020 - February 1, 2020).
Duet, 6 min.
Music: Dreams and Simple Prayers a Prayer, Langston Hughes
Li Chiao-Ping (Choreographer), "Sur La Table," Chazen Museum of Art, Madison, WI. Premiere. (January 31, 2020 - February 1, 2020).
Duet, 7 min.
Text: Lauren Gibbs, Li Chiao-Ping, Liz Sexe, Luella Shapiro
Music: Goldberg Variations, MWV 988, J.S. Bach; sound edited by Li Chiao-Ping
Li Chiao-Ping (Choreographer), "here n o w here," Firehouse Theatre, Richmond, VA. Premiere. (December 20, 2019 - December 21, 2019).
Duet, 10 min.
Text: Li Chiao-Ping, with additional text by the dancers
Music: Light Space, Ran Bagno; lecture by Richard Feynman; edited by Li Chiao-Ping
Li Chiao-Ping (Director/Choreographer/Performer/Text), "daughter," LCPD Summer Dance Concert, Madison, WI. Premiere. (June 30, 2012).
Solo, 6.5 min., screendance
Cinematography: Jason Bahling and Michael Eckblad
Editing: Jason Bahling
Music: Stephen Vitiello
Archival video of Gim Har Lee: Li Chiao-Ping
Co-produced by SOE Virginia Horne Henry Fund and Vilas Associates Award
Named one of "best of the fest" in 2012 Oklahoma Dance Film Festival
Select Awards and Honors
Peer Reviewer, Fulbright Specialist, 2016
Vilas Research Professorship, UW-Madison, 2015
Specialist Roster, The Fulbright Program, 2013
Named Professorship, the Sally Banes Professor of Dance, UW-Madison WARF, 2020
Honored Instructors Award, UW-Madison Div. of Univ. Housing, 2019
Panelist, ADF Alumni Choreography, 2018
Fellowships awards nominator, United States Artists (USA), 2017
Panelist, McKnight Foundation Choreography Fellowships, 2017
Faculty Distinguished Achievement Award, UW-Madison School of Education, 2015
Discovery Fellow, Wisconsin Institutes for Discovery, (2013, 2015)