Tim Russell
Teaching Faculty/Music Director
(608) 262-1691
406 Lathrop Hall

1050 University Ave.
Madison, WI 53706-1304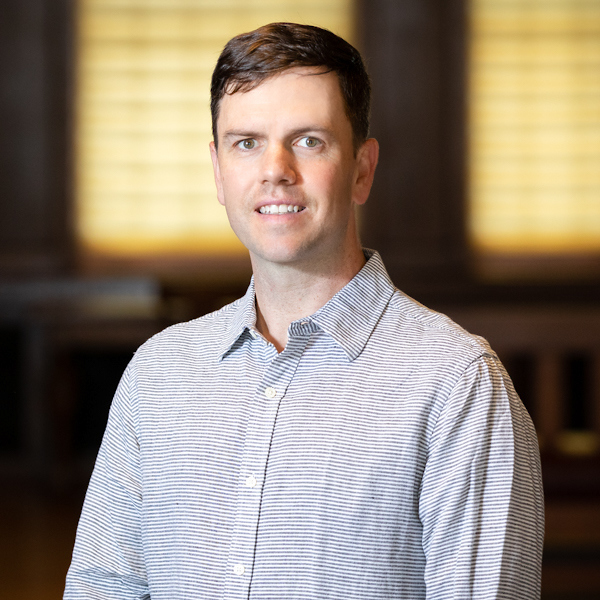 Download CV &nbsp http://www.avoidancepolicy.com/
Tim Russell lives at the confluence of the aural and the visual. He has been called "The premier composer for Modern Dance in Milwaukee" (Shepherd Express), and a "thrilling show within the show" (DanceTabs). Tim has created over eighty works specifically for choreography, most of which exist live, in collaboration with movement. His commitment to the nowness in performance led him to co-create/curate, along with choreographer Maria Gillespie, Hyperlocal MKE, a Music and Dance improvisation series that exists to this day in Milwaukee. Along with Tim's long time collaboration with the Gerald Casel Dance Company, his audio shares the stage with choreographic artists such as: Kate Corby, Abby Crain, Danceworks Maria Gillespie, Holly Johnston, Stephan Sara Shelton Mann, Li Chiao Ping, Liz Sexe, Marlene Skog, Wildspace Dance and Jin Wen Yu, bringing Tim and his music across the world from Dock 11 in Berlin to YBCA in San Francisco. He holds an MFA in Music Improvisation from Mills College in Oakland, California, where he studied electronic music, composition and improvisation with the likes of Fred Frith, Roscoe Mitchell and Zeena Parkins. Along with recently assuming the position of Music Director for the University of Wisconsin's Dance Department, Tim has also been selected as 2019–20 Cowles Visiting Artists at the University of Minnesota-Twin Cities, a first for a Musician in the field of Dance.

Tim Russell and Dancers (Arletta Anderson, Gerald Casel, Kara Davis, Liz Sexe, Victor Talledos) performing as part of Luminary (expanded) at Midway SF, November 2017.
Education
MFA Music Improvisation, Mills College, 2017
BA Music Performance, University of Wisconsin-Madison, 2004
Select Creative Works
Russell, Tim, "Monopiece + Jaap Blonk," (2019). Media Link
Russell, Tim, "Resonant Frequencies," Kinetech Arts, ODC Theater, San Francisco, CA. (May 16, 2019 - May 17, 2019). Media Link
Russell, Tim, & Casel, Gerald (Choreographer), "Thirdperson," ODC Theater, San Francisco, CA. (December 9, 2016). Media Link
Select Presentations
Russell, T. (2018). Do Nothing: Finding your way into improvisation. presented at the Bay Area Dance Festival, Stanford, CA.
Russell, T. (2017). Settling the Score: visualizing and embodying sound and movement. presented at the American College Dance Festival Association North Central Conference, Stevens Point, WI.
Select Awards and Honors
Cowles Visiting Artist, University of Minnesota - Twin Cities, 2019